There is no doubt things have been slow across the board for many WAHM/D's (Work at Home Mom's/Dad's).  While there are many reasons for this, it also hasn't helped that I took a year off to pursue architectural licensure. It has been amazing to have that under my belt and behind me to now focus on sewing all the pretties!
I am excited to announce I will be joining Sew Sisters Congo which will give me a renewed motivation to provide some sort of stocking while allowing my customers to browse a curated collective of other amazing WAHMs. Products range from homemade bath/body indulgences to crocheted and sewn items.
I will still keep my Etsy shop open and keeping some time open to continue custom requests.  What I would also like to focus on is doing group buys with chosen custom fabrics. I may restructure my pricing to reflect group buy discounts and am also going to be open to customer suggestions for choosing custom fabric runs.
I will announce stockings for the Congo in my Facebook BST group and all listings will be done through the Sew Sisters Congo Facebook group.
Tomorrow will be my first auction format in the group and I will be clearing out some stock by starting the bids well below retail! This will allow me to bring in fresh, new items with new fabrics.  I hope being in this Congo will provide my customers with some fun new choices as I know it will be fun for me to be creating again. Here is a preview of my offerings that will go up for auction October 22 at 10AM Mountain Time (that's noon for the easterners and 9AM for the Pacific-ers):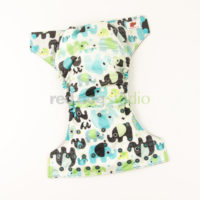 Item 1: OMMO All-In-One Cloth Diaper
Starting Bid: $21*
Bid Increment: $1
Buy Now: $33.99*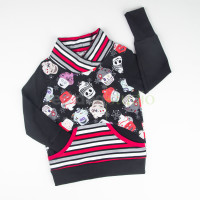 Item 2: Paradise Pullover; Size 3/4
Starting Bid: $16*
Bid Increment: $1
Buy Now: $22.94* (note this is the current sale price)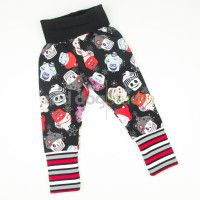 Item 3: Monster Bunz "Grow With Me" Basic Bunz (cloth diaper friendly with no bum circle)
Starting Bid: $11*
Bid Increment: $1
Buy Now: $18.69* (note this is the current sale price)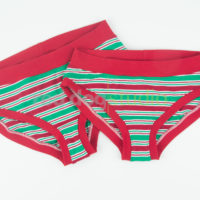 Item 4: Women's Candy Cane Scrundlewear Size M (1 pair)
Starting Bid: $10*
Bid Increment: $1
Buy Now: $16.99*
*Please note that prices do not include USPS domestic shipping of $3.00.  International will be extra and dependent on country.